Helping Your Business Get Found Online
SEO (Search Engine Optimisation) strategies are focused on driving customers to your website organically (for free), so you don't need to spend thousands on online advertising or pay for every click that sends traffic to your website.
Websites Built For Google
Having a website is of little use if it can't be found in Google searches. All too often clients come to us having spent thousands of dollars on a beautiful looking website only to be disappointed when it doesn't deliver sales because it's nowhere to be seen in Google searches. 
Why The Words On Your Website Matter
Some websites look beautiful and minimalist but having too few words on your website can seriously hurt your SEO. A large part of showing up in the search engine results pages (SERPS) is your copywriting and on-page SEO.
Without the right keywords, URL structure, HTML headings (H1-H6), quality content, title tags and meta descriptions Google will not be able to find or understand your website.
What is SEO Copywriting?
Many factors affect your ability to be found online however the headings, text, structure and type of content on your web pages (on-page SEO) have a huge impact on getting found online and this is where SEO copywriting comes into play.
SEO copywriting will seamlessly merge enticing copywriting with the latest SEO practices to drive traffic to your website to build your online visibility.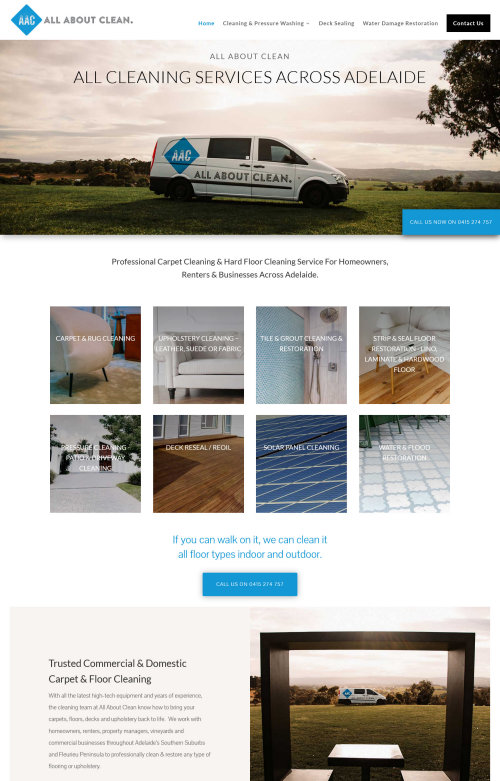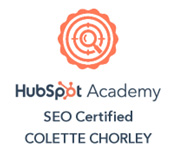 SEO Certified Copywriter
Optimising Your Website For Google
At Colette Chorley Copywriting & Marketing we've done all the hard work to get 'SEO Certified' so you can trust that whenever we write a website it will be optimised for online visibility.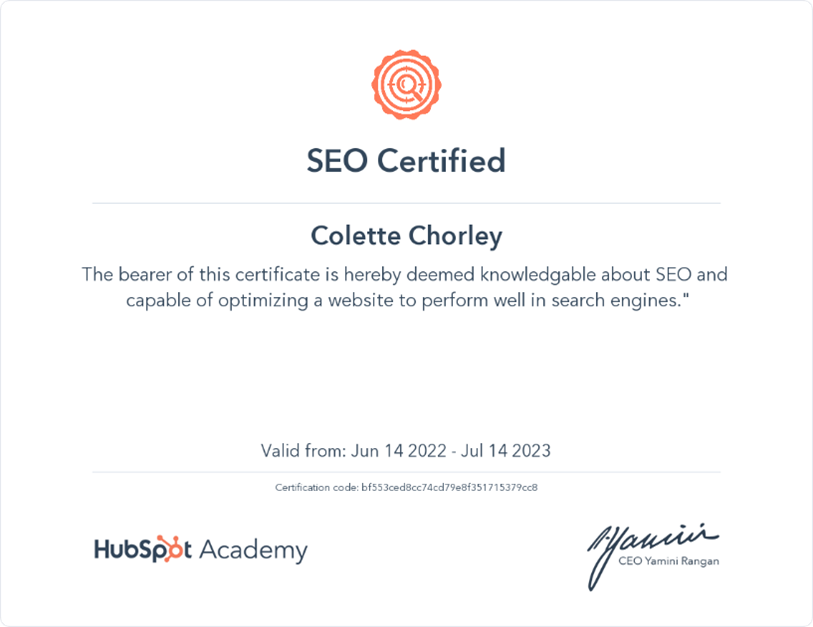 SEO Website Audit
SEO is not a one size fits all approach, so we'll run through an SEO Audit to create a custom SEO strategy for you. Whilst we focus on on-page SEO we can also help with citations and offer expert help & advice on off-page SEO strategies.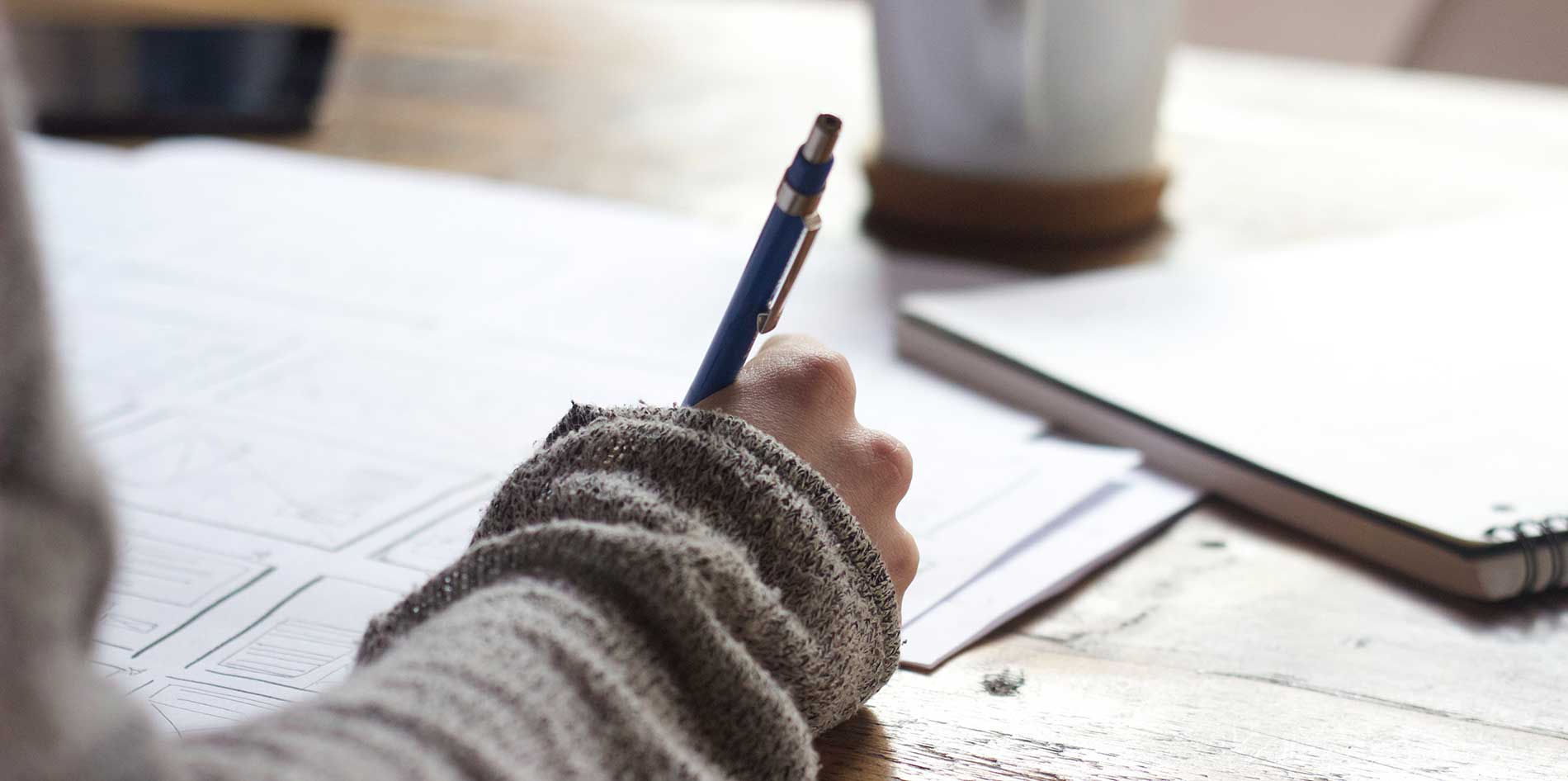 Is your website nowhere to be seen in Google searches or leads are few and far between?
Want to dominate the rankings and get found online?
Give us a call to see how we can help.
Why is SEO Important?
Search engine optimization (SEO) improves the visibility of your website online. The better the visibility the better your traffic. Plus the more people that visit your website, the better the chances you have of converting prospects into paying customers.
What is the difference between on-page and off-page SEO?
On-Page SEO
On-page SEO is the strategies and techniques used on your website pages to help your online visibility. This includes optimising your content, images, page load times, URLs, title tags, meta descriptions and internal linking.
Off-Page SEO
Off-page SEO is all the strategies and techniques that are used to promote your business or brand outside of your website. This often includes link building, citations, guest blogging, social media activities and reviews.
What is technical SEO?
Technical SEO is all about optimising the website and server to help Google and other search engines to crawl and index your website.  It covers things like site speed, canonicalisation, structured data and XML sitemaps to name but a few elements.
How quickly will I see results from SEO?
Unlike many other marketing strategies, SEO is a long game and it will often take between 6-12 months to see the results of an SEO strategy.  That being said results can vary by industry, keyword competition, how long you have had your website, website authority and how much money you have to spend on SEO.
How will I know if the SEO is working?
We encourage all our clients to use either Google Search Console or Google Analytics to track the performance of their website.  Both of these tools are free and enable you to see all kinds of data on your website including the keywords people used in searches, impressions, click-through rates, bounce rates and much more.
lets start a conversation
Need some professional help and advice on content or copywriting? Want to get found in Google searches or simply need a little help to stand out from the crowd? I'd love to chat - please get in touch.